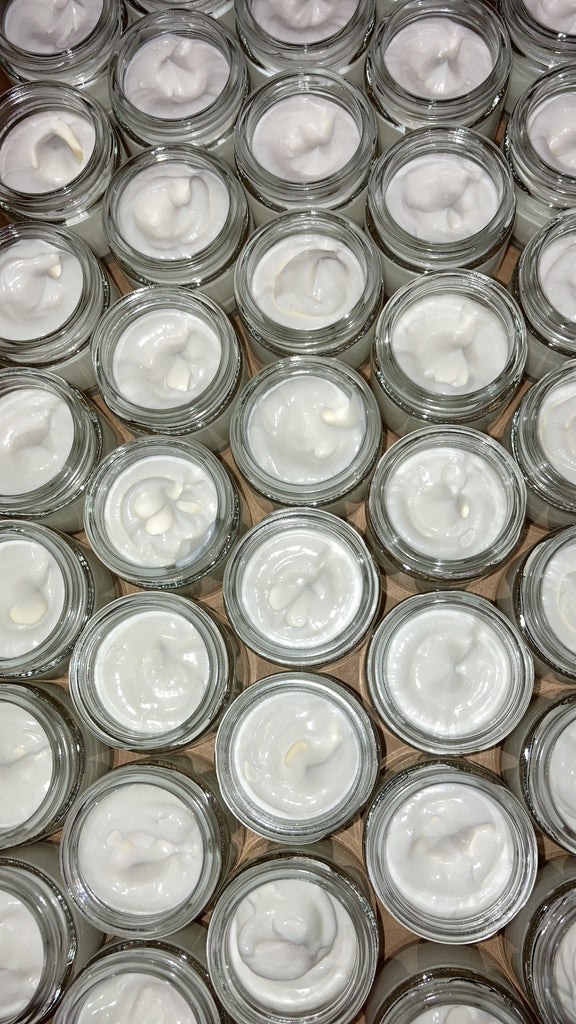 Dreme Cream
$24.00
Dimensions
Volume: 1 Fluid Ounces
A concentrated botanical blend of luscious organic plant + fruit oils infused with organic dried rose botanicals + pure essential of geranium especially formulated for facial application.

Apply 1-2 pumps to palm, massage liberally into face concentrating under eyes

It is strongly recommended this product be used with our "Rose Water" hydration mist for added moisture. With eyes closed spray 2-3 pumps directly to face + neck, apply creme as directed above finally finish with pumps of "Rose Water" to lock in moisture and create an instant natural GLOW!
1oz Cream Moisturizer for Face + Eye Cream