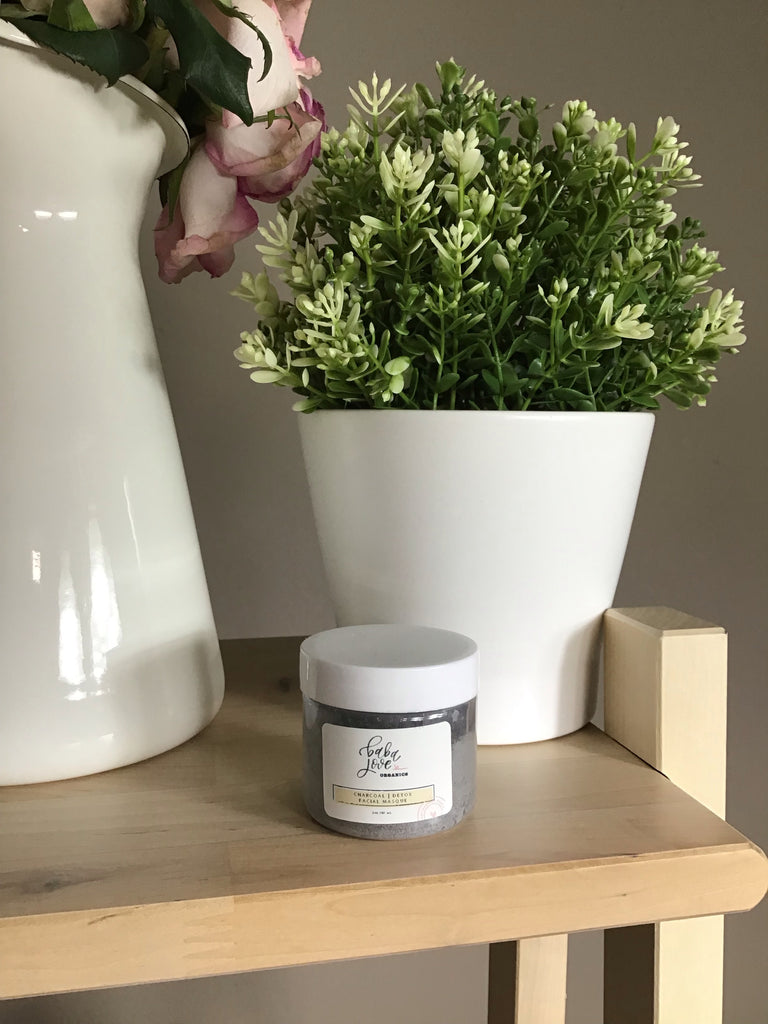 Clay Facial Mask
$24.24
A gentle clay facial masque formulated to give your skin a natural GLOW, lock in moisture and remove dull dry skin as well as relieving pores of blemish causing toxins.
Made with natural detoxifying clays of bentonite + rhassoul + organic turmeric + organic botanicals + pure essential oils.
Due to the nature of this product and to keep from compromising the integrity of the finest raw + organic ingredients used as well as extending the shelf life please keep water from entering this product.
Use wooden scoop to scoop out of glass jar apply to palm of hand or a small clay bowl add plant or fruit based oils, rose water, cucumber + aloe hydrosol facial tonic, organic yogurt or whatever your skin desires use the above combination of the 1:1 ratio in order to form a paste.
Apply to face + neck massage gently into skin with circular motions until skin is covered. Allow to sit for 10-15 minutes. Rinse. Pat dry or air dry. Follow up with Baba Love Organics Rose Water + Velvet Rose Elixir for moisture. Enjoy love.
Apply 1 time per week depending on skin type.