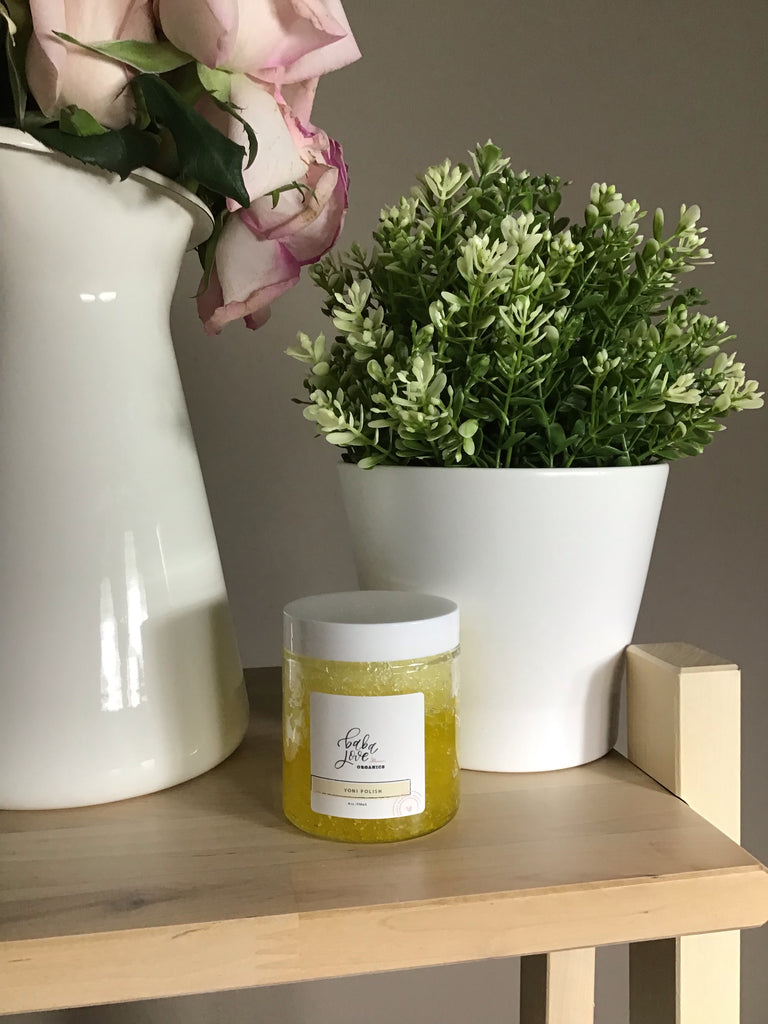 Healing Yoni Polish
$20.00
Rich emulsified air whipped Yoni Scrub with built in moisturizer that will help give your yoni a natural GLOW and lock in moisture dry skin is not an option with this scrub.

Made with plant and fruit oils+ pure essential oils formulated to heal skin and protect against future ingrown hairs and discoloration associated with inflammation + hyperpigmentation + fine dead sea salt + dried herbs and botanicals no added preservatives no synthetic fragrance.

Due to the nature of our products and to keep from compromising the integrity of the finest raw + organic ingredients and to extend shelf life please keep water from entering this product.

Use fingertips to scoop out of glass jar with dry hands and apply to wet skin massage gently in circular motion until skin is covered. Rinse. Enjoy love.

Use caution as floor of shower/tub maybe slick.

Recommended for use 24 hours after
any hair removal service to avoid irritation.