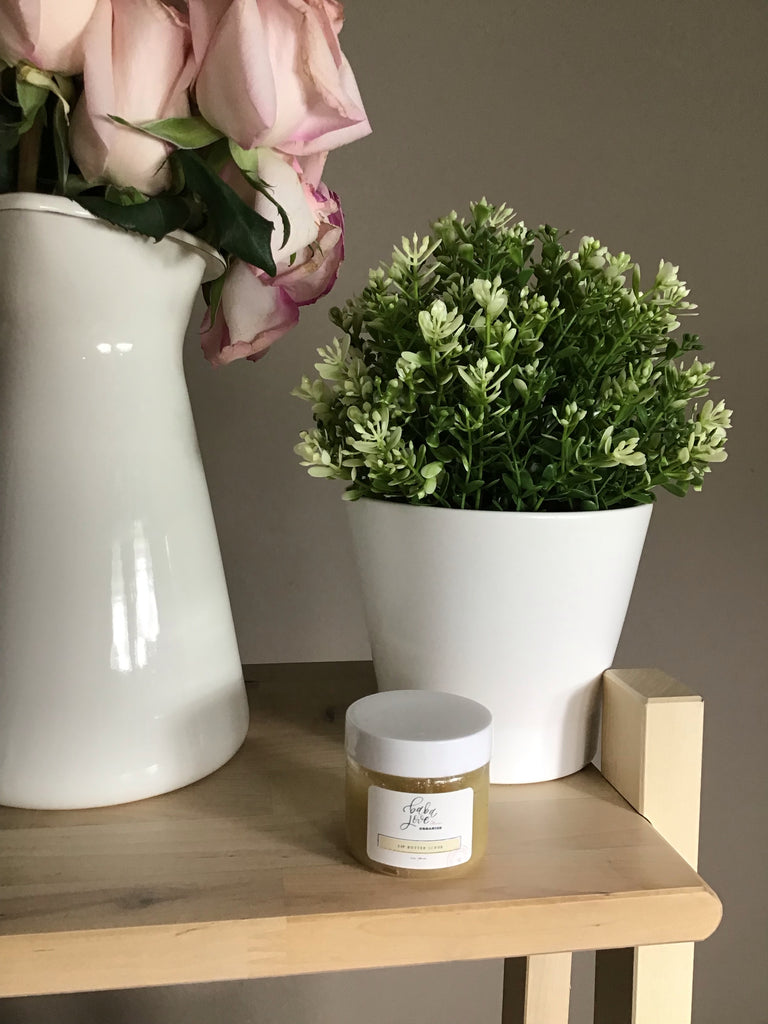 Lip Butter Scrub
$12.00
Our Lip Butter Scrub helps to you maintain kissable soft lips, a gentle exfoliating combination of organic cane sugar and infused plant + fruit seed oils fluff away dry, dead skin and leftover makeup!
Made with a magical blend of rich butters, organic pure cane sugar, shea butter, coconut oil, herbal infused olive oil, certified organic natural flavor.
How To Use - Apply a small amount of lip scrub onto damp lips use clean finger to scrub your lips to the desired softness. Rinse off and apply our Lip Butter.